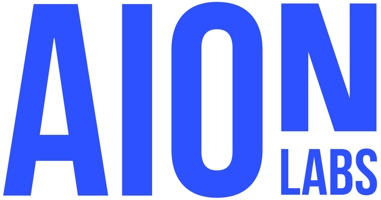 Call for Application #2023-AIL-C05 closed since May 9, 2023
AI Powered Discovery to Enable Molecular Glue Therapies
1 Scientist Founder (all genders)
2 Scientist Co-Founders (all genders)

What we are looking for
AION Labs the Israel-based alliance of AstraZeneca, Merck, Pfizer, Teva, Israel Biotech Fund, and Amazon Web Services (AWS), powered by BioMed X is supporting the establishment of a new, fully funded startup company in the field of:
AI Powered Discovery to Enable Molecular Glue Therapies
If you hold a PhD or master's degree with an outstanding track record or strong interest in the fields of computational biology, bioinformatics, proteomics, protein engineering, protein design or other relevant field, we invite you to apply with a project proposal for a position in our new startup team.
Each AION Labs startup team is sponsored by AION Labs partners and supported by the Israel Innovation Authority.
Proteolysis-targeting small molecules hijack the cellular protein degradation machinery to selectively reduce a target protein's abundance. This new drug modality has the potential to degrade proteins that have been considered undruggable with existing approaches. The field is divided into two main types of molecules: PROTACs (PROteolysis Targeting Chimeras), which are bifunctional molecules designed to bind a protein of interest (POI) to a chosen E3 ubiquitin ligase; molecular glues, which are monovalent small molecules designed to modulate a natural POI-E3 interaction. Molecular glues are in general easier to develop as oral drugs since they resemble small molecules that have been developed by pharma for many years. The main challenge for developing molecular glues is the identification of naturally occurring endogenous POI-E3 pairs. There are over 600 human E3 ligases that differ in functionality across different tissues, cell types and conditions. We invite you to propose the development of a platform that enables molecular glue discoveries focusing on the following key challenges:
An approach to the identification of naturally occurring protein-E3 pairs in specific organs, cell types and conditions.
For a given protein of interest, identify and rank the E3 ligases most likely to degrade it in the specified organ, cell type and condition.
For a chosen E3 ligase, predict the proteins degraded in a specific organ, cell type and condition.
For a selected pair of POI-E3, provide a 3D structure of the complex to enable the computational design of molecular glue.
The new technology developed by the company will be tested using the protein MYC as POI. There are multiple validated E3 ligases for MYC and the technology will be employed to test the predicted efficacy of specific E3 ligases to degrade MYC in a variety of cell lines. We also expect to test a few novel E3 ligases predicted to degraded MYC if available. Very original ideas which go far beyond the current state-of-the-art are particularly encouraged.
The group leader / startup founder position is intended to suit candidates who would like to develop themselves towards an entrepreneurship path, and who typically have a PhD or equivalent plus four to eight years of additional research experience in academia and/or industry.
Candidates for postdoctoral researcher / scientist co-founder positions are expected to have completed a PhD or equivalent within the last four years and a certain degree of specialization in one or more relevant cutting-edge technologies and scientific areas including computational biology, bioinformatics, computer science / machine learning, medical and life sciences.
What we offer
A position in a fully funded new startup company: the funding package covering salaries, consumables, services, travel costs, as well as access to the core facilities and data repositories of major research institutions, hospitals, and health management organizations in Israel and beyond.
Equity in the new startup company.
An initial funding term of at least $1M for first two years, with the possibility of prolongation for up to two additional years with at least $1M, with working space provided in the AION Labs premises including wet and computational labs.
Continuous guidance and support from experienced mentors from academia, the pharma industry, the tech industry, and venture capital.
An exciting research opportunity in a multidisciplinary and international startup incubator embedded in one of the strongest biomedical innovation ecosystems in Israel.
There is flexibility over starting dates, but successful applicants are welcome to take up post in Israel starting October - December 2023.
Application & Selection Process
Please apply online at https://career.bio.mx/2023-AIL-C05
As part of the online application procedure, you will be asked to submit: (i) A competitive project proposal addressing the challenge of this call (3-5 pages describing your core hypothesis, scientific rationale, and unique approach to solve the challenge); (ii) Your curriculum vitae including your publication record.
Deadline for applications: May 9, 2023.
After a first selection round, candidates will be invited to a five-day innovation boot camp in Israel from June 18 to 22, 2023. With guidance from experienced mentors, candidates will jointly work on their project proposals and present them in front of a jury on the final day. Successful candidates will be offered a position as founders in the new startup company at the AION Labs innovation lab in Israel.
About AION Labs
AION Labs is a first-of-its-kind alliance of AstraZeneca, Merck, Pfizer, Teva, the Israel Biotech Fund and Amazon Web Services (AWS) that have come together with one clear mission: to create and adopt groundbreaking new AI technologies that will transform the process of drug discovery and development in order to contribute to the health and well-being of all people world-wide. Located within the Israeli biotech hotspot in Rehovot adjacent to Weizmann Institute for Sciences, AION Labs is a unique venture hub where brilliant innovators convene from around the world to solve the biggest R&D challenges guided by years of accumulated know-how, data and experience in pharma. The lab leverages its partners' wealth of knowledge and a new multidisciplinary mindset with the ingenuity, agility and innovative power of Israel's start-up ecosystem, to develop strong companies with clear long-term strategies, that will pave the way to the future of healthcare. AION Labs cultivates innovation from within; its unique venture creation process bridges the gap between outstanding academic research in the field of AI and the biggest R&D needs in the discovery and development of new medicines for the benefit of patients.
About BioMed X
BioMed X is an independent research institute located on the campus of the University of Heidelberg in Germany, with a world-wide network of partner locations. Together with our partners, we identify big biomedical research challenges and provide creative solutions by combining global crowdsourcing with local incubation of the world's brightest early-career research talents. Each of the highly diverse research teams at BioMed X has access to state-of-the-art research infrastructure and is continuously guided by experienced mentors from academia and industry. At BioMed X, we combine the best of two worlds – academia and industry – and enable breakthrough innovation by making biomedical research more efficient, more agile, and more fun.